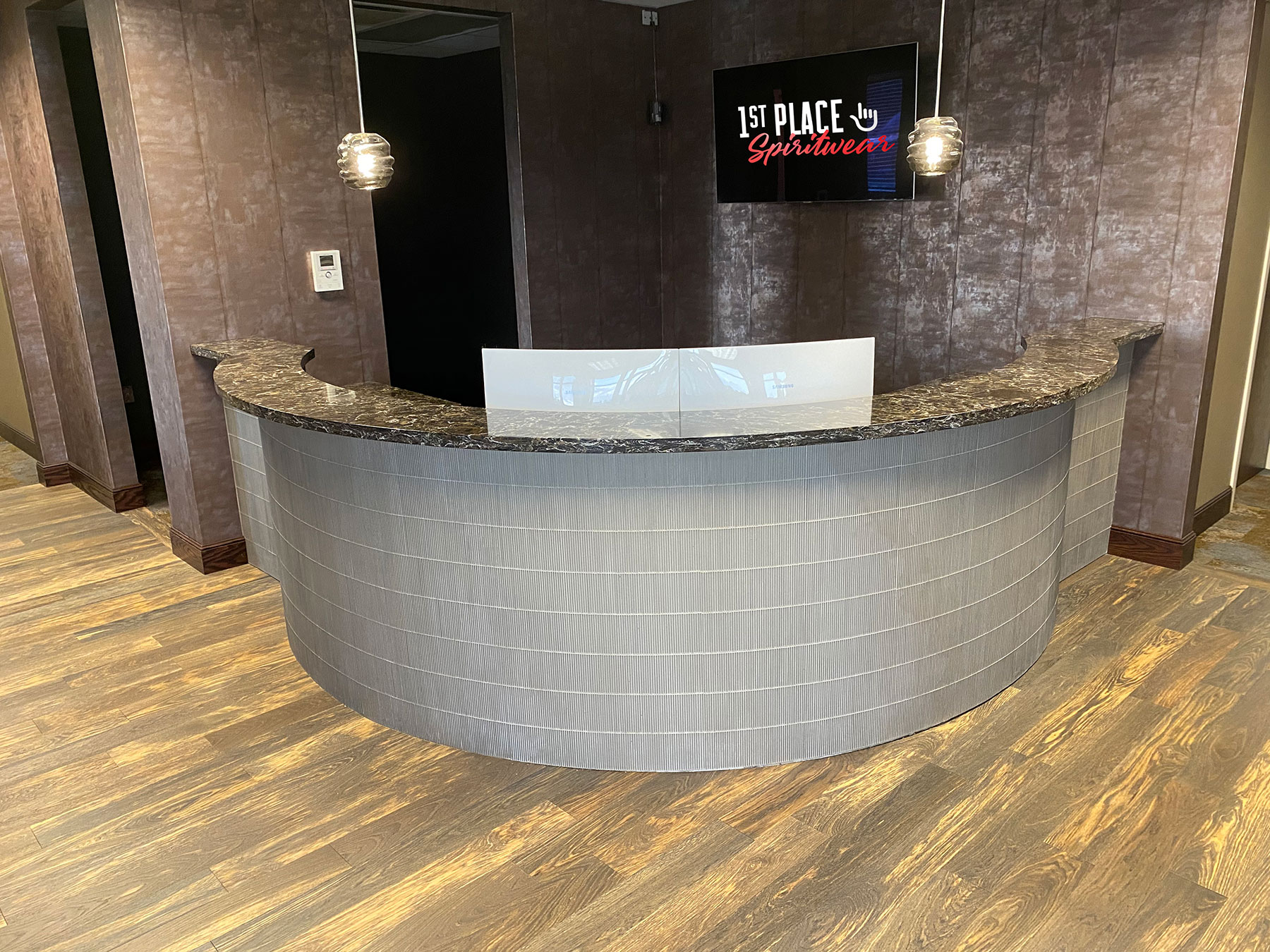 1st Place Spiritwear is the undisputed leader in on demand customization of spiritwear in the nation. We provide an up and running spiritwear store for over 100,000 schools across the country. Consumers can purchase a cool alternative to traditional school spiritwear. Schools can opt in to partner with 1st Place Spiritwear to supplement their existing programs or use 1st Place exclusively as a fundraiser.
1st Place Spiritwear's state of the art production facility is vertically integrated from the production of shirts using the latest direct to garment print technology. One of our biggest trademarks is we only use the highest quality materials. At 1st Place Spiritwear, you will never get scratchy or itchy budget branded products. Bella Canvas is the exclusive t-shirt sold. We are proud to be partners with a USA made product which is recognized as the best shirt in the industry.
1st Place Spiritwear is about creating an environment that positions us to be the best in the world. To do that we have created a competitive and entrepreneurial environment that always asks the question, "Did you work hard enough today to get invited back tomorrow?" We seek to win each day, meaning we want to make sure we best serve our customers first and foremost and outwork our competitors.
If you are looking for a career where you can grow and get rewarded for your success and the company's success, tell us why we should hire you.
We are hiring for the following positions:
IT Developers
Customer Experience Managers
Screen Print Operators
Direct To Garment Operators
Embroidery Operators