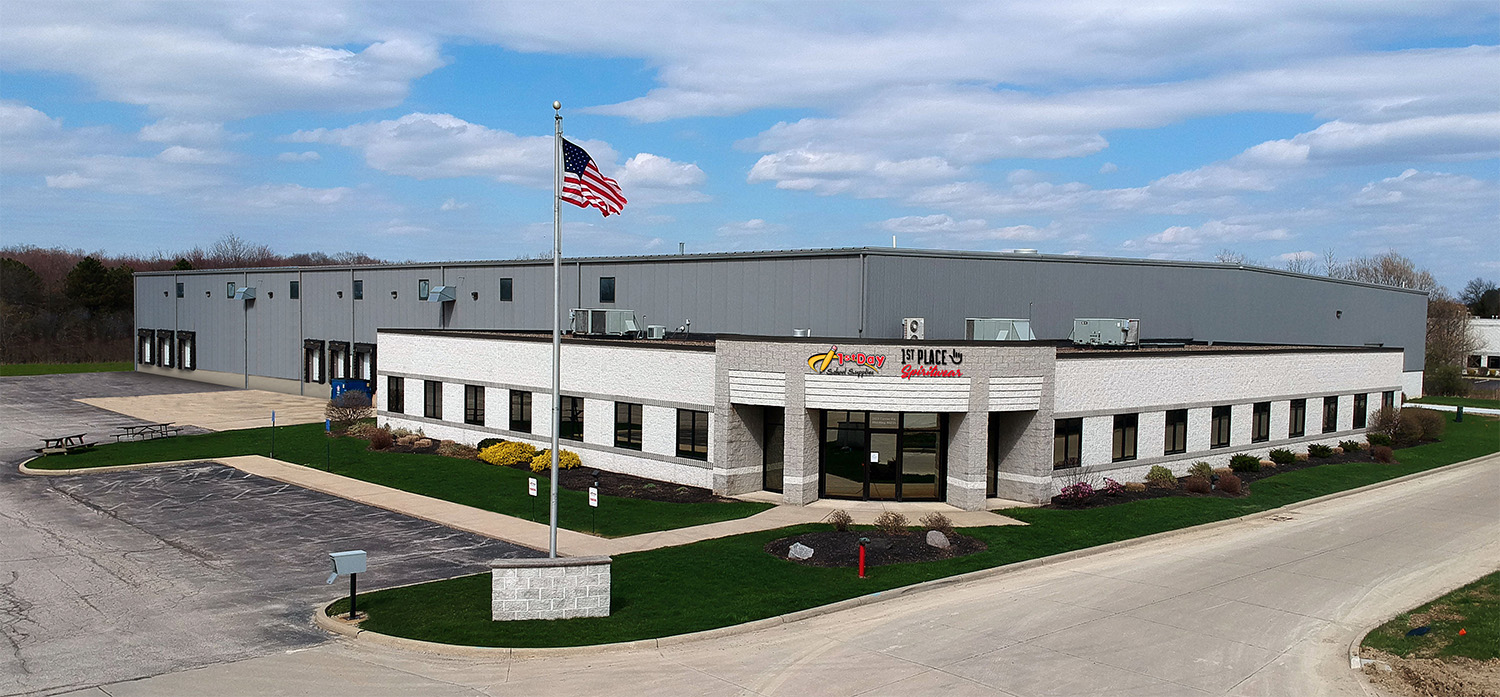 1st Place Spiritwear is the undisputed leader in providing schools with the highest quality on demand spiritwear using their school's colors, name and mascots. Every school in the country has an up and running spiritwear store, providing an unique alternative to traditional spiritwear for consumers and giving schools the opportunity to easily opt in as a fundraiser. Customers will be able to choose from over 200 original designs with no minimum orders.
1st Place Spiritwear is vertically integrated from technology, to on demand direct to garment production in our state of the art production facility headquartered in Hinckley, Ohio. We have invested significantly in every aspect of our business, positioning 1st Place Spiritwear to be the best in the world. Our graphic designs are all originals, developed by the leading t-shirt graphic designers in the world. Our goal is not to be the cheapest, but the best. That is why we sell only the highest quality garments, leading with Bella Canvas.
1st Place Spiritwear is a family owned company and committed to 100% customer satisfaction. Every product made is quality checked multiple times to make sure it is perfect. We wake up everyday knowing the most important person in our business is our customer. We serve them each and every day. 1st Place Spiritwear is committed to the community where we are involved in the nation's premier backyard football game, "The Meadows Turkey Bowl", raising over $2.5 million to help the needy, especially those battling cancer.
There may be bigger companies in the industry, but there are none better. You have a choice and our goal is for you to choose 1st Place Spiritwear. Click here to find your school.